Welcome to The Brow Academy

Donna Kelly Makeup 233 Peruvian Ave, Palm Beach, FL 33480 (561) 814-8147
Class Monday August 20th & Tuesday August 21st.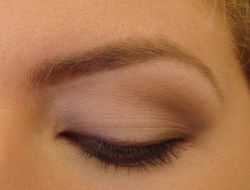 Become A Master Brow Artist

Increase your earning potential and stay up to date with the latest brow techniques and styles



Donna Kelly is a Master Brow Artist with studios in Florida and California. She started her career in Los Angeles and had over a three month waiting list just for eyebrows. In Florida, she can see as many as 90 clients in a week. Learn from the best and increase your earning potential.
"You can't be a good makeup artist unless you know how to do a good eyebrow."

Donna is now offering to share her success with other professionals. Whether you are a makeup artist, esthetician or cosmetologist. Classes are now being offering in Palm Beach, FL.
"Brows are the most important brush stroke on the entire face."